This triple berry trifle first appeared on Or Whatever You Do!
Trifle is such a versatile dessert that feeds a crowd, and makes a great addition to any barbecue, potluck, cookout, or family gathering.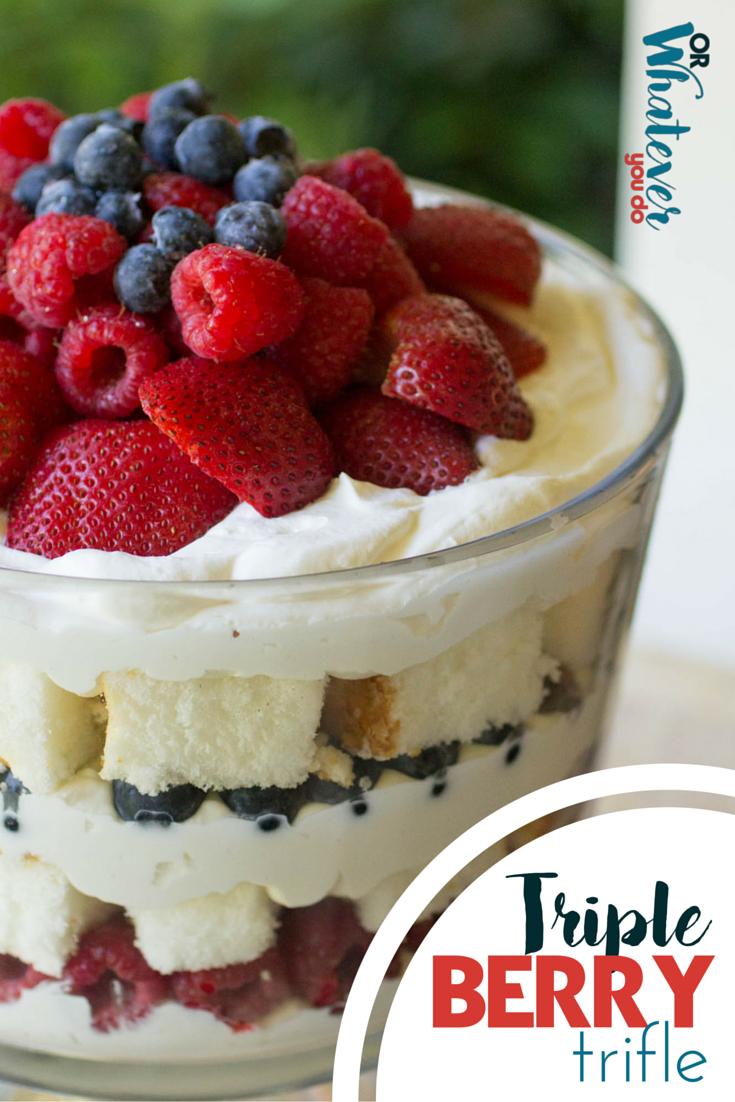 Triple berry trifle is one of my favorite desserts to serve in the spring and summer time.
It is so easy to throw together, and you can really make this your own by varying the flavor of the whipped cream. Sometimes I add a pudding or custard layer in too, which is always a hit.
When the berries are ripe, you know it is time to make hay while the sun shines and use up all that summer flavor in some pretty and spectacular desserts.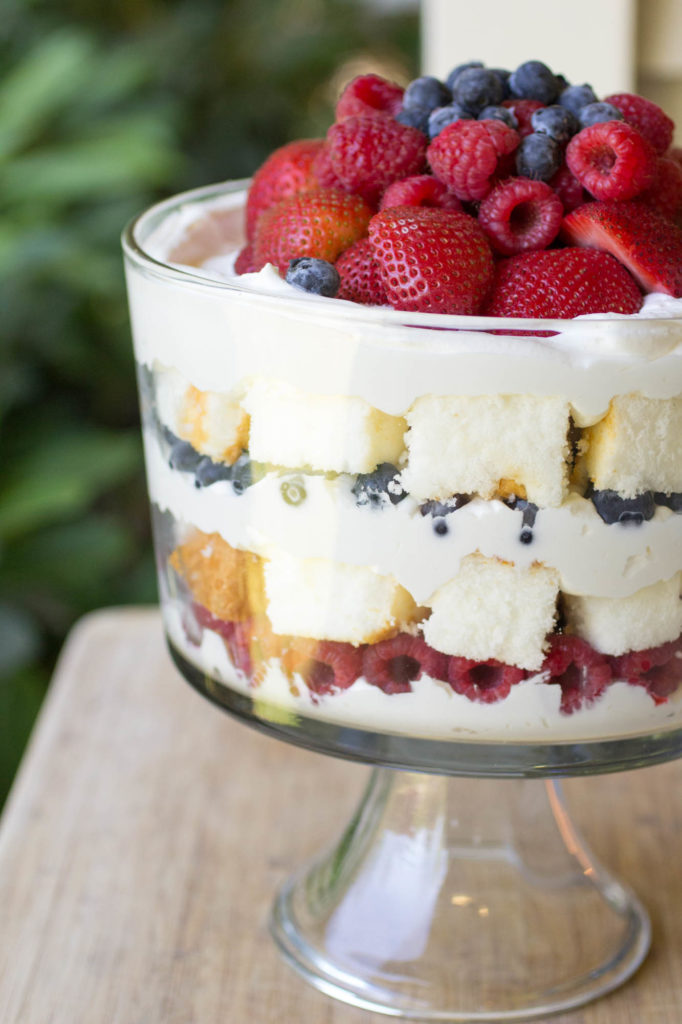 Skip the oven and buy a ready-made angel food cake if you don't want to heat up the house and need to save some time. Or if you want to get really scratchy, make my homemade angel food cake to cube up into this super easy dessert.
Whatever you do though, don't scrimp on the berries. They are the star of this show, so get the best berries you can find, and get lots of them! I used a pint each of strawberries, blueberries, and raspberries.
If you need a great donut to go with this trifle, could I suggest these Vanilla Marshmallow Cream Filled Donuts?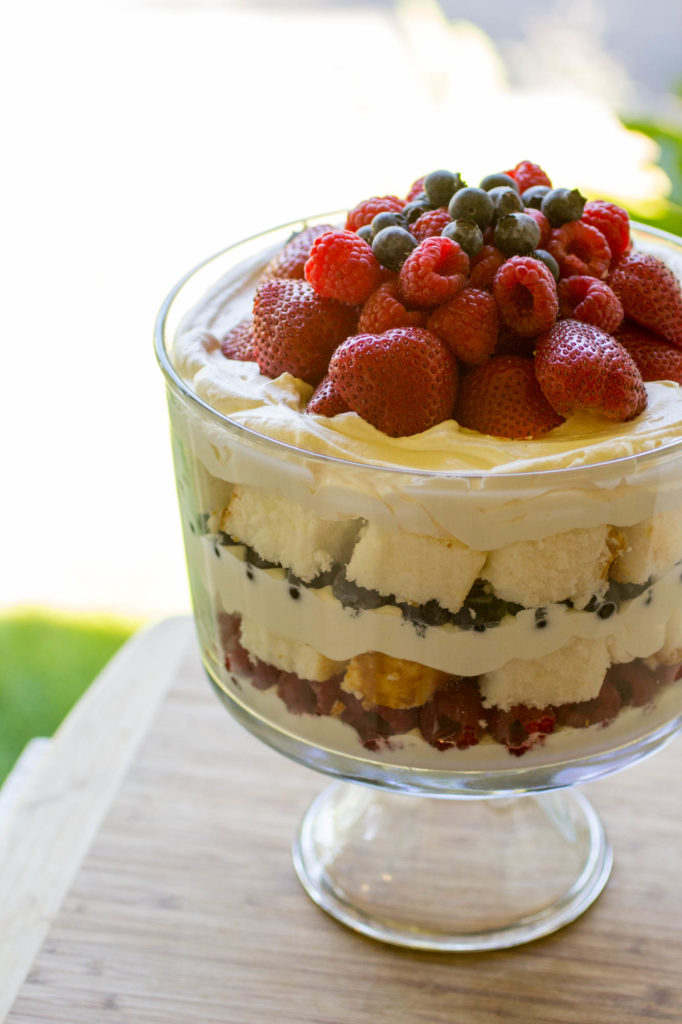 I discovered tonight that this recipe makes enough to serve modest portions to about 15-16 people. So lots for a potluck, bbq, or family gathering. Our Sunday dinners are 18 people strong, so I always cook for an army no matter where I'm going. I think I'm going to be in trouble once my chicks start leaving the nest! Cooking for 1-2 is going to be a difficult transition. My neighbors are going to really really like me.
You're also going to love these Big Batch Brownies, the Lemon Basil Potato Salad, and Beef & Broccoli Ramen!
Triple Berry Trifle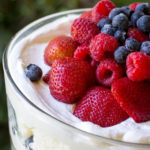 Amazing triple berry trifle with Chambord and Grand Marnier in the whipped cream!
1 loaf angel food cake cubed
4 cups heavy whipping cream cold
1/4 – 1/3 cup powdered sugar
1/2 teaspoon vanilla
1 teaspoon Chambord
1 teaspoon Grand Marnier
1 quart strawberries stemmed and cut in half
1 pint blueberries
12 ounces raspberries
Combine the cream, sugar, vanilla, Chambord, and Grand Marnier in a chilled bowl, and beat on medium-high speed until stiff peaks form.
Spread 1/3 of the cream onto the bottom of the trifle bowl. Top with a layer of berries. Top that with a layer of angel food cake, and then another layer of cream. Repeat until all the ingredients are used.
Chill until ready to serve.