When you need to feed a crew for dinner, figuring out what to make can be such a chore. Not anymore! My Big-Batch Dinner Recipes collection is going to share all of our favorites, as well as our favorites from around the net!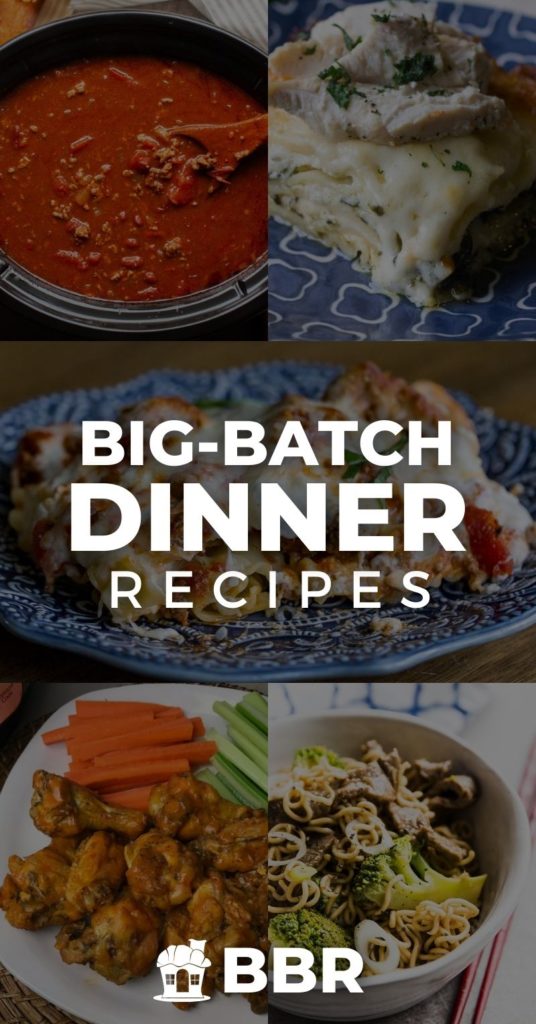 Check out all of our Big Batch Dinner recipes here!
Big Batch Dinners
These dinners serve at least 10 or more, and are great for a crowd!