Parmesan smashed potatoes are a party pleaser from the word GO. They're a great alternative to mashed potatoes this holiday season.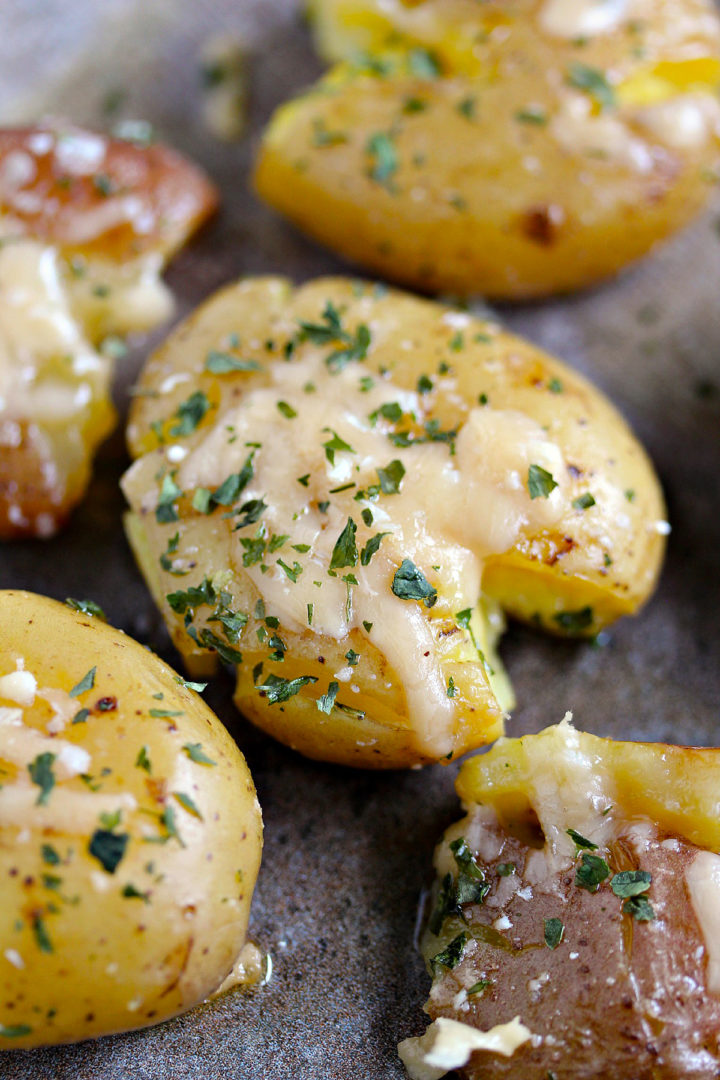 Parmesan Smashed Potatoes
There is nothing like an amazing side dish on holidays. With Thanksgiving coming up my mind has been preoccupied with side dishes lately.
One of my favourite side dishes of all time are potatoes. Any way you serve them, I'm the first in line for potatoes. Whether boiled, mashed, roasted, smashed or any other form, I'm a fan.
My daughter is a wicked picky eater. She always has been, since birth she's had a very strange quirk about textures. She didn't like the texture of meat, but loved vegetables.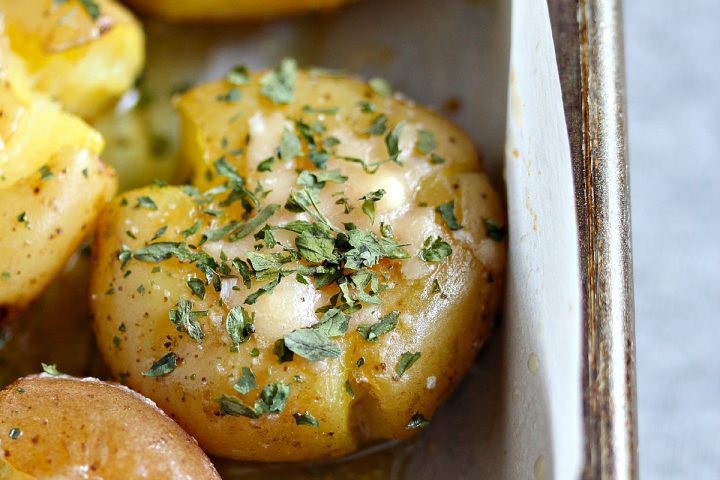 Lucky for me she grew out of the meat thing, but she's never grown out of loving vegetables. I love that about her, among so many other reasons I adore her.
She absolutely loves smashed potatoes. I make a gazillion variations of them but she's partial to my garlic smashed potatoes. She never grows tired of them.
However the rest of us like a variety in our diet, so I'm always playing around with ways to change the recipe up a little bit. A little this, a little that, and it's a whole new recipe.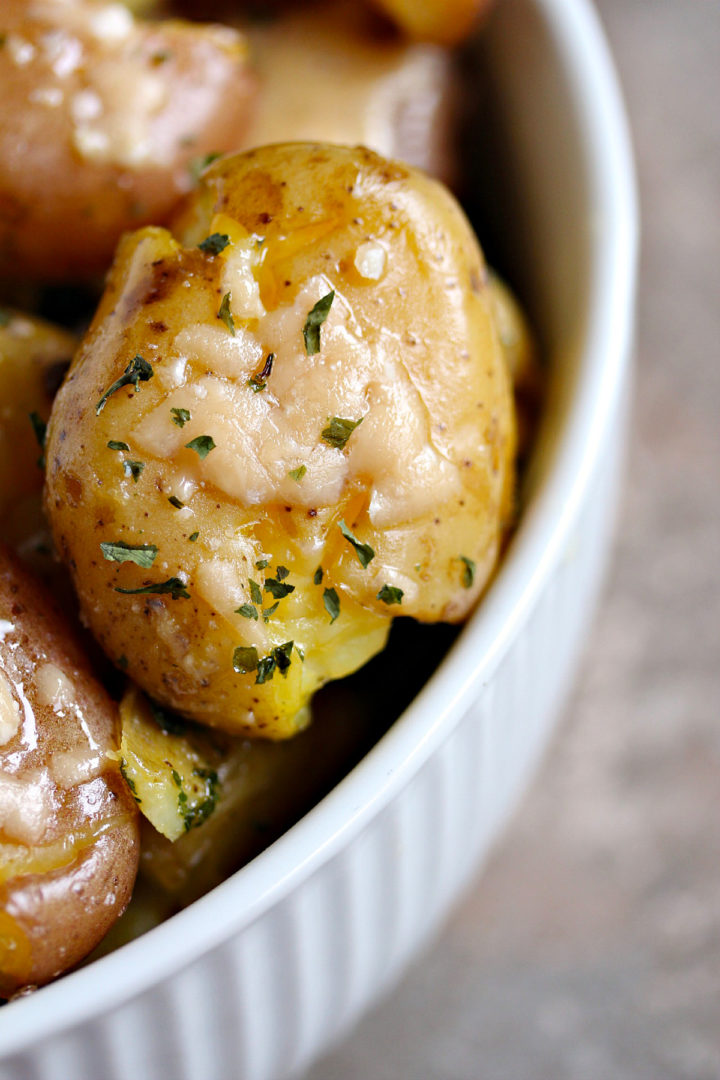 I had a big hunk of fresh parmesan in the fridge while I was making a big Canadian Thanksgiving dinner. So I decided to make good use of it. I'm not one to let parmesan go to waste.
So I made my daughter her garlic smashed potatoes, then whipped up another batch for the rest of us with fresh parmesan over top. They were amazing.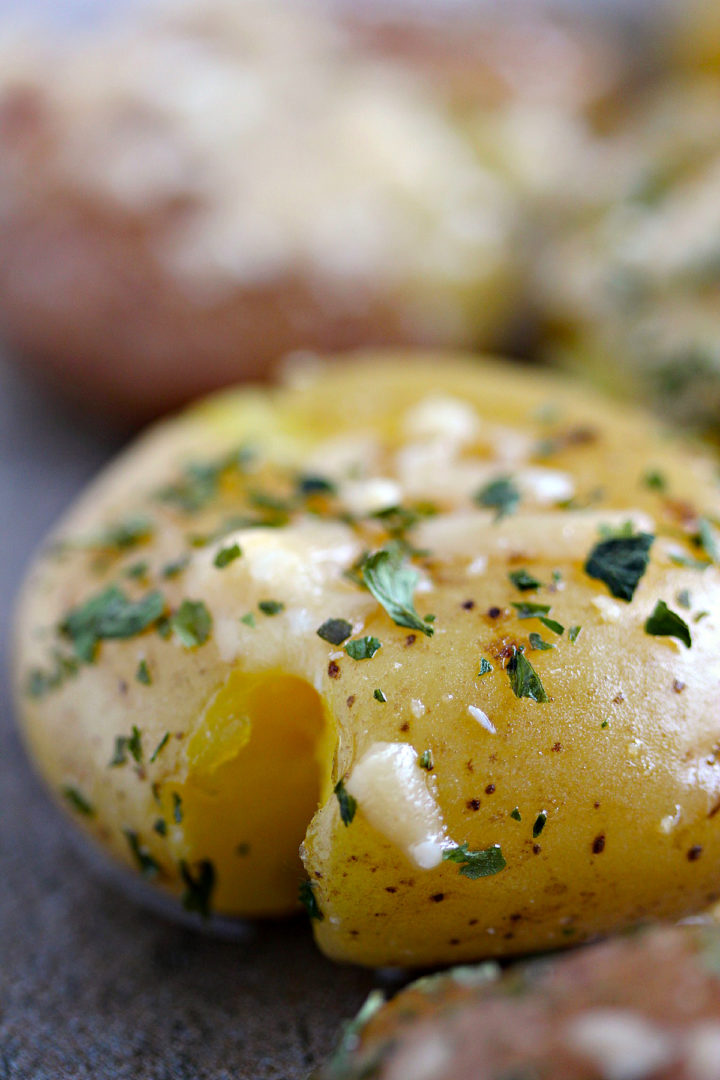 So if you like cheesy potatoes, this recipe is for you. The more cheese you pile on top, the better. They go great with turkey, or roast beef if you're thinking Christmas, even ham if you're thinking Easter. They couldn't be simpler to make, and since they're so customizable, you can make 'em yours with hardly any effort.